The UK is the eighth most free country in the world on the internet.
Governments in 15 countries temporarily shut down access to the entire internet or mobile phone networks, sometimes solely to prevent users from disseminating information through social media.
Estonia was joint with Iceland for the top ranking in the index, followed by Canada, the US and Germany.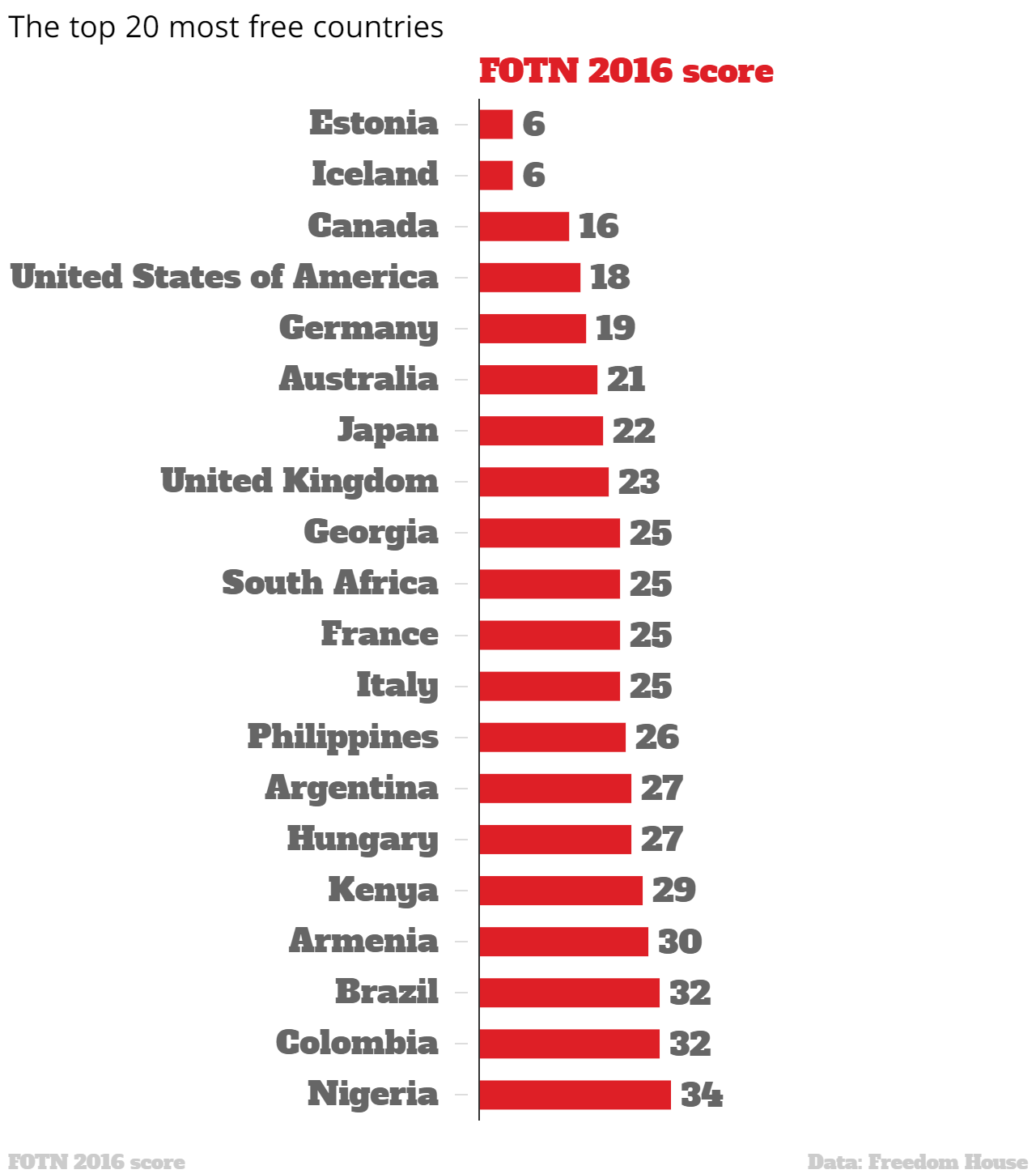 Meanwhile, China was bottom of the index, followed by Iran and Syria.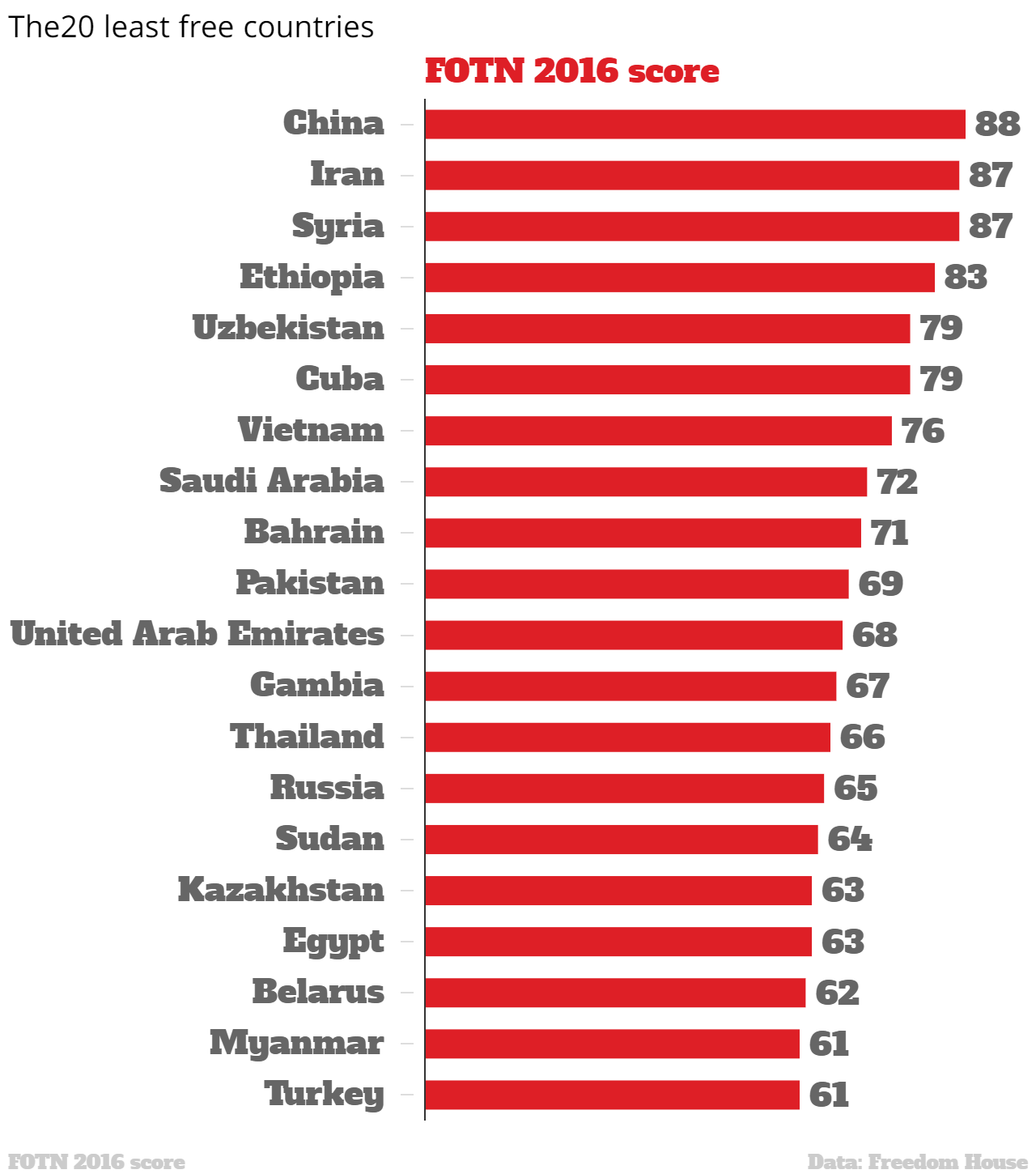 Freedom on the internet declined around the world for the sixth consecutive year, and two thirds of internet users (67 per cent) live in countries where criticism of the government, military or ruling family are subject to censorship.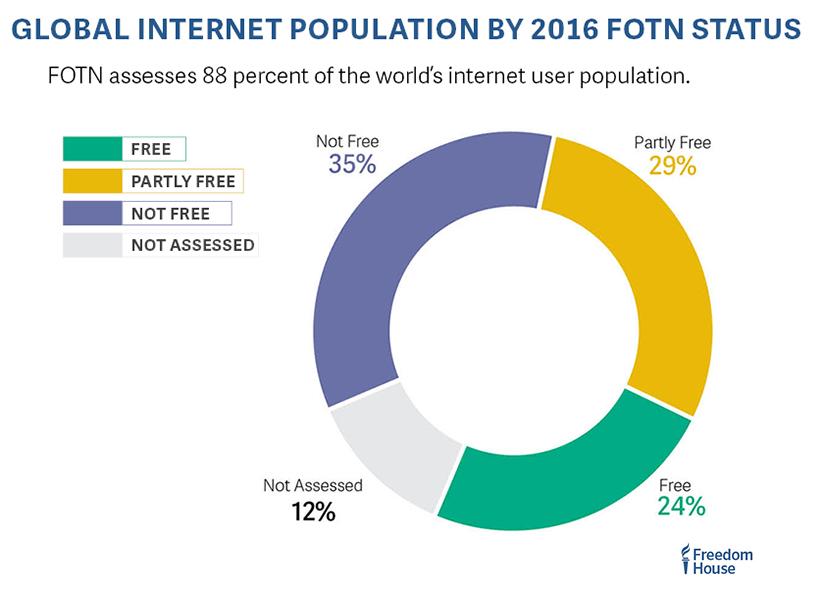 Freedom House labelled China the year's "worst abuser of internet freedom".